Vendor description
WHY? Customers love products with a story. And you can offer them one!
WHAT WE OFFER
Presentation brand information on a separate page.
Describing the history of the brand, what it does, what technologies it uses, its prices and successes.
WHAT YOU GET with the Vendor Description Service
Linking the best categories or even products
Engaging the emotional side of the customer's behaviour – they will accept as their own the benefits they get from buying the brand's product
Option to insert a banner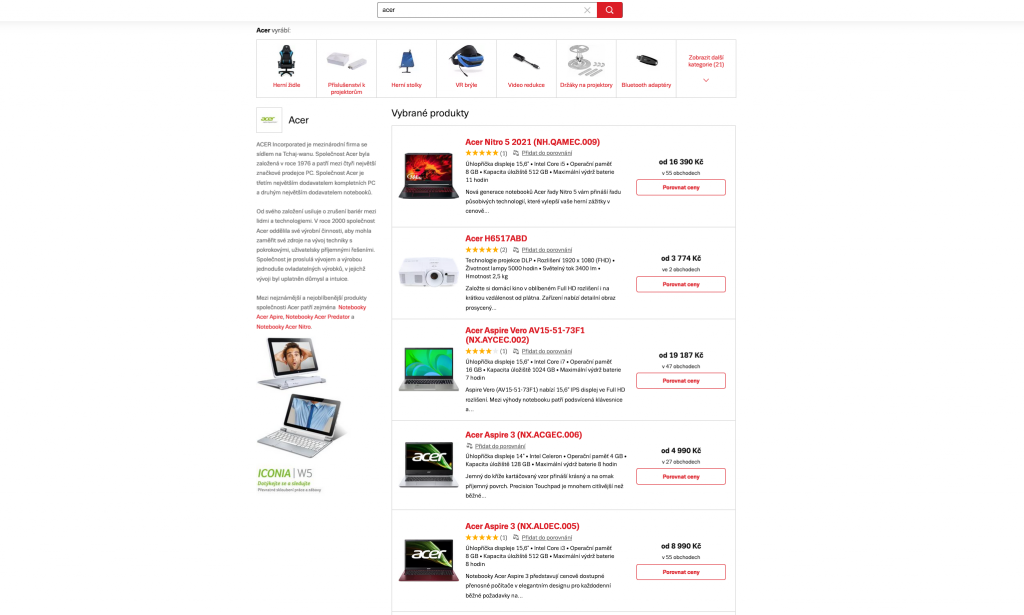 For orders or questions, please contact zbozi.vendori@firma.seznam.cz.