Creating a product card
WHY? You will have constant control over the description of your products. The customer will get information about your products directly from you, not indirectly from e-shops.
WHAT WE OFFER
Creating a product card
Uploading photos
Filling in all product parameters
Short text description
Note: The product card must comply with our internal rules.
We reserve the right not to establish a product card due to failure to meet the requirements.
WHAT YOU GET by creating a product card
Priority product creation. You don't wait until/if there's a queue for it
Immediate price comparison between e-shops
All important parameters are filled in
Numerous product photogallery
Short concise description
Displaying a product in its category in a higher position, i.e. always higher than a manufacturer that does not have a product card.
The user can easily add your product to the comparison
Reviews directly on the product card
Visible on Google and Seznam
Advantageous co-branding campaign for the product
Ability to link to the product directly from the manufacturer's website
Unique opportunity to insert a product into a thematically focused article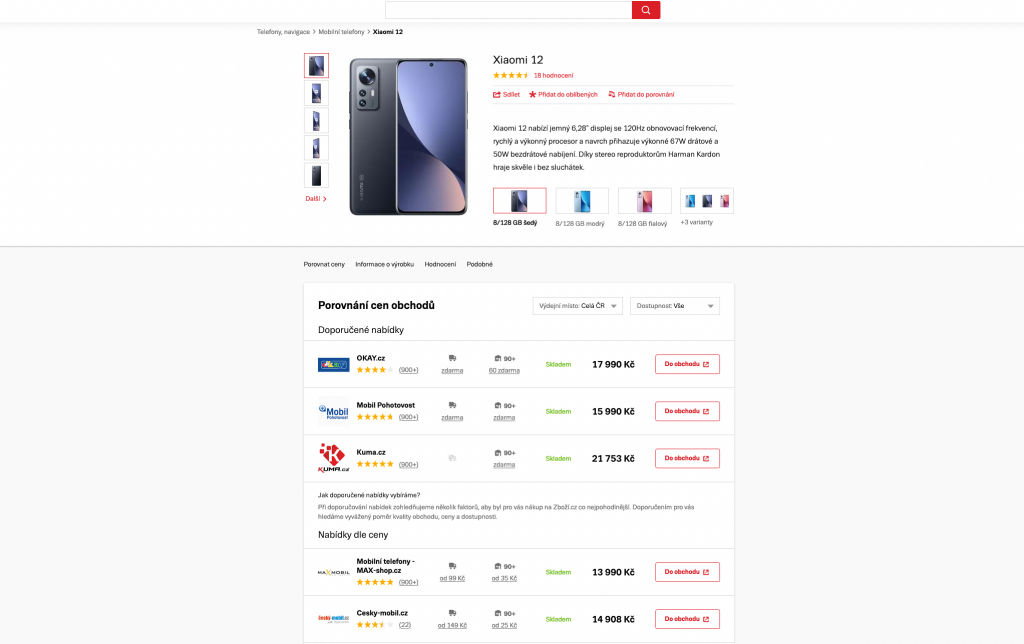 For orders or questions, please contact zbozi.vendori@firma.seznam.cz.