Rich product description
WHY? More information, photos and precise descriptions will make the presentation of your products more attractive and appealing to customers.
WHAT WE OFFER
Detailed product description from manufacturer's documentation
Insert photos directly into the description
Attractive video embedding option                                                                
Filling in all available parameters
Uploading a rich photo gallery of your products
WHAT YOU GET with the service rich product description
Detailed product description including illustrative photos
Detailed parameters, introduction of product advantages
Opportunity to describe the technology in detail and explain the manufacturer's terminology
Attractive option to embed an illustrative video
Showing the product in Google in higher positions
Linking to the accessory offer for the product
For example, do you have colour variations of the product? Take advantage of discounted prices! ("Prices" link to the price list section).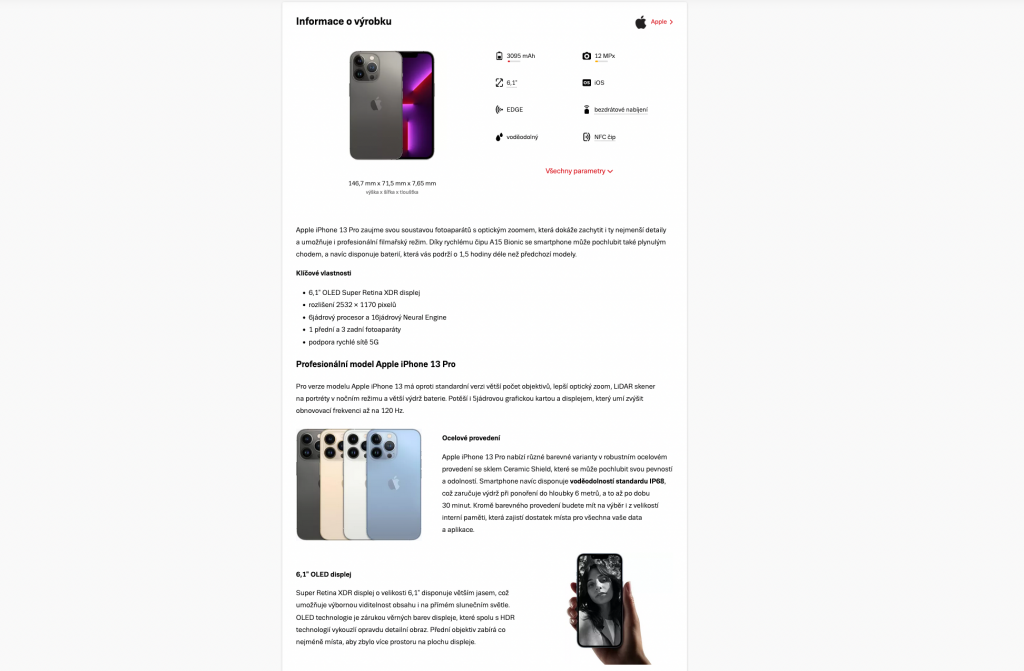 For orders or questions, please contact zbozi.vendori@firma.seznam.cz.