Standard measurement of conversions
By setting up a standard conversion code, you obtain a number of benefits, such as more reviews, an overview of each order, reviews from verified customers, efficient ad management, and more.
Where to get code deployment data
After registering your e-shop to Zboží.cz (the same procedure as for an already created registration), you will log into the Zboží.cz administration. Then go to the tab Establishment -> Conversion measurement. Before obtaining the data needed to deploy the standard conversion code, you must first take 2 steps: to review and agree to the Terms and Conditions for Conversion Measurement and to the Data Processing Agreement.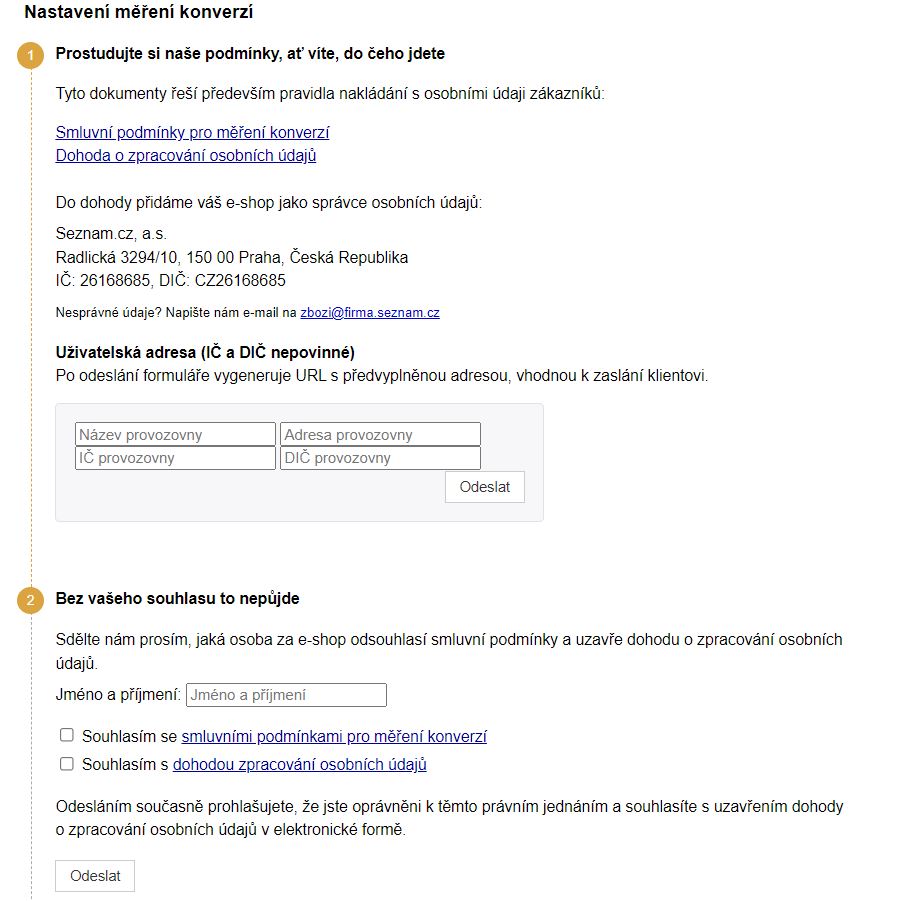 Once the above information has been filled in and confirmed, the third step is to obtain the unique secret key that is necessary to deploy standard conversion measurement on your conversion page.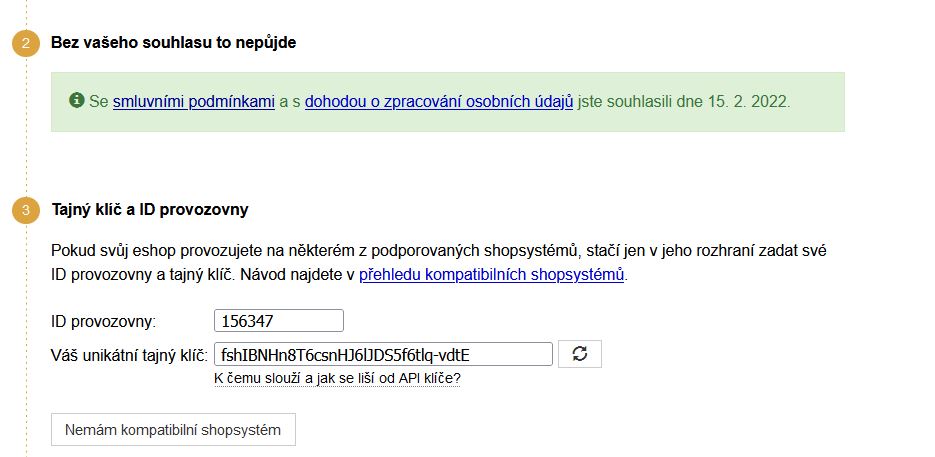 The information in the picture is only an example, you can find your unique data under your login in the Zboží.cz administration.
To make the standard measurement work properly, enter your shop ID and your unique secret key into the administration of your e-shop solution or give it to your webmaster to implement.
After entering your shop ID and the secret key on your side, the only remaining step is to enable standard conversion measurement in the Zboží.cz administration.
If you are using limited conversion measurement and switching to standard conversion measurement, we recommend that you perform the fourth step (pressing the "enable conversion measurement" button) only after deploying the standard conversion code on your side. If you enable it earlier, we will not be able to process the data from the limited conversion code.